Neos Premium Texting
With Neos Premium Texting, you can simplify communication and track all messages in one place in full conversation threads. Texts are automatically saved to relevant cases, saving you time and giving anyone assigned to the case the ability to respond (no more dropped communication threads!). As a result, you'll enjoy a more efficient workflow and deliver a better client experience.
Send and receive texts directly from clients through Neos

Full SMS service with a dedicated business number

Automatically track and record threads directly in the case file

Multiple team members can collaborate on a single thread

Leverage automated SMS and track replies with Neos Pro

Contact sales@assemblysoftware.com to activate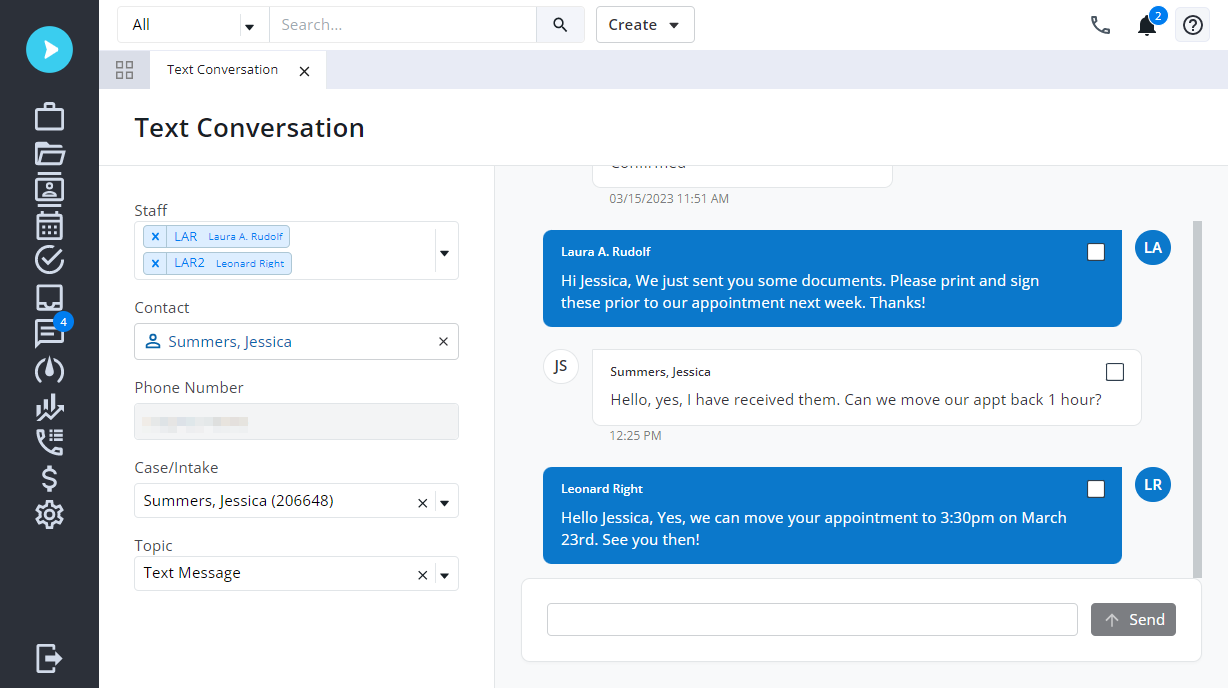 Keep your lines of communication open at all times
Productivity
Set up a unique business line for your firm

Assign and track conversations

Search thread contents for streamlined communication

Full threads captured and stored for easy access from any device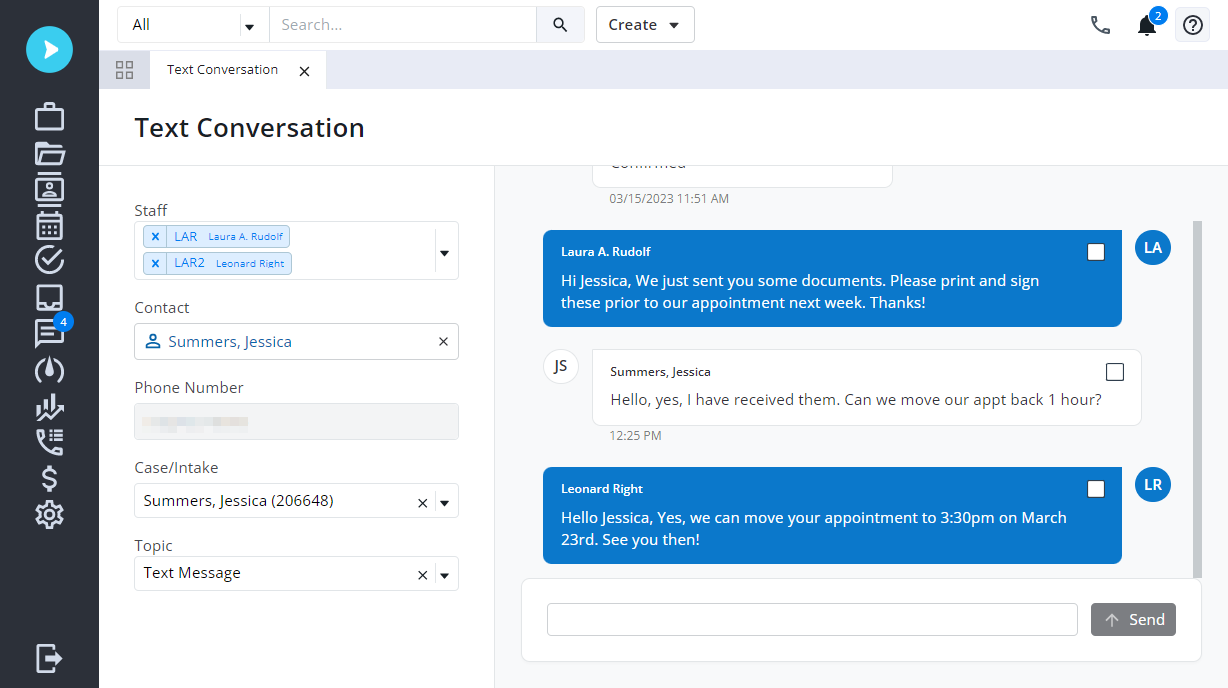 Collaboration
Multiple staff can collaborate on conversation threads

Add multiple staff to receive notifications on new texts

Respond and receive anywhere, from any device

View and track threads from a global conversation hub or each individual case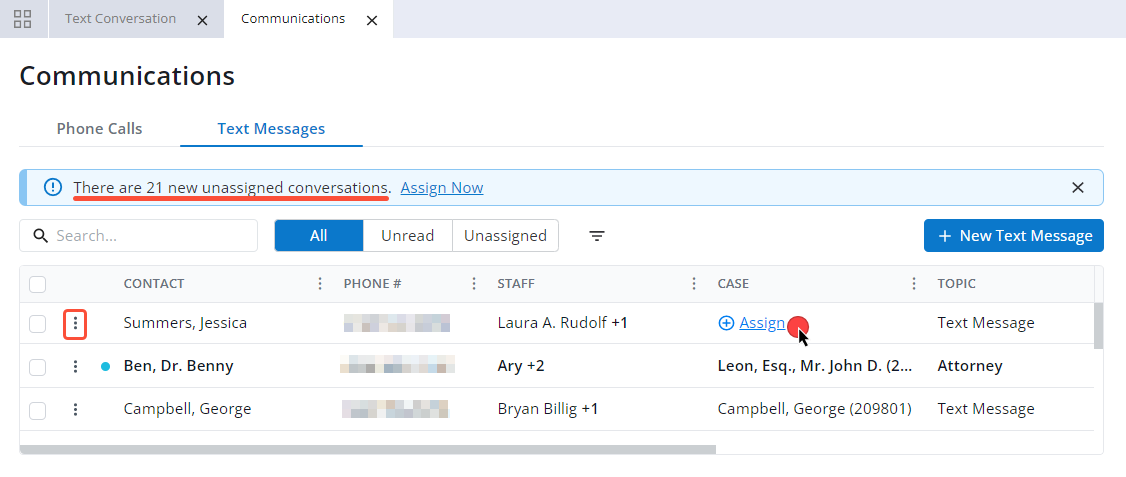 Security and Efficiency
Access controls to limit permissions to a case

Secure transmission of data over HTTPS/TLS

Data encryption to protect sensitive information

Conversations stored securely and compliantly on a certified platform meeting HIPAA, GDPR, ISO 27001, and SOC 2 requirements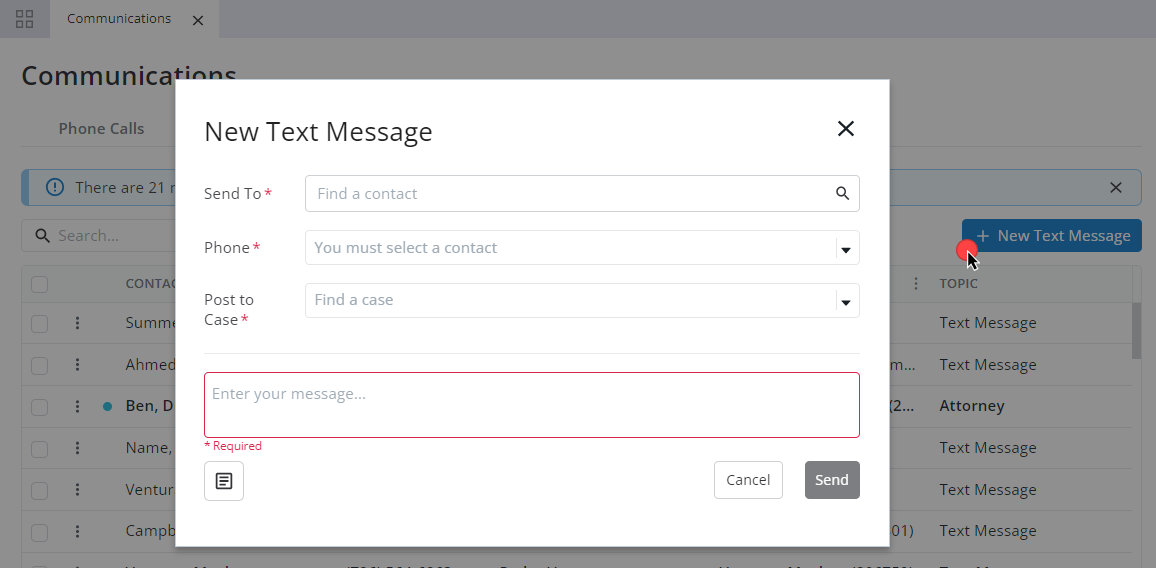 Pricing
Contact sales@assemblysoftware.com to activate

$39.99/month

Tier 1: Up to 500 messages

$59.99/month

Tier 2: Up to 1,000 messages

$199.99/month

Tier 3: Up to 5,000 messages

$349.99/month

Tier 4: Up to 10,000 messages

$649.99 per month

Tier 5: Up to 20,000 messages

$49.99/month/block

Overage blocks of 500 texts if you go over your allotted number (only available for Tiers 1-3).

$349.99/month

Overage blocks of 10,000 (only available for Tiers 4 and 5).