Efficiency & productivity
Optimize how you use your time
When you're able to automate your processes, you can spend less time doing busy work and more time winning cases. Seamlessly transition intake documents and notes to a case, send bulk emails and texts, communicate with clients and staff in-app, and more.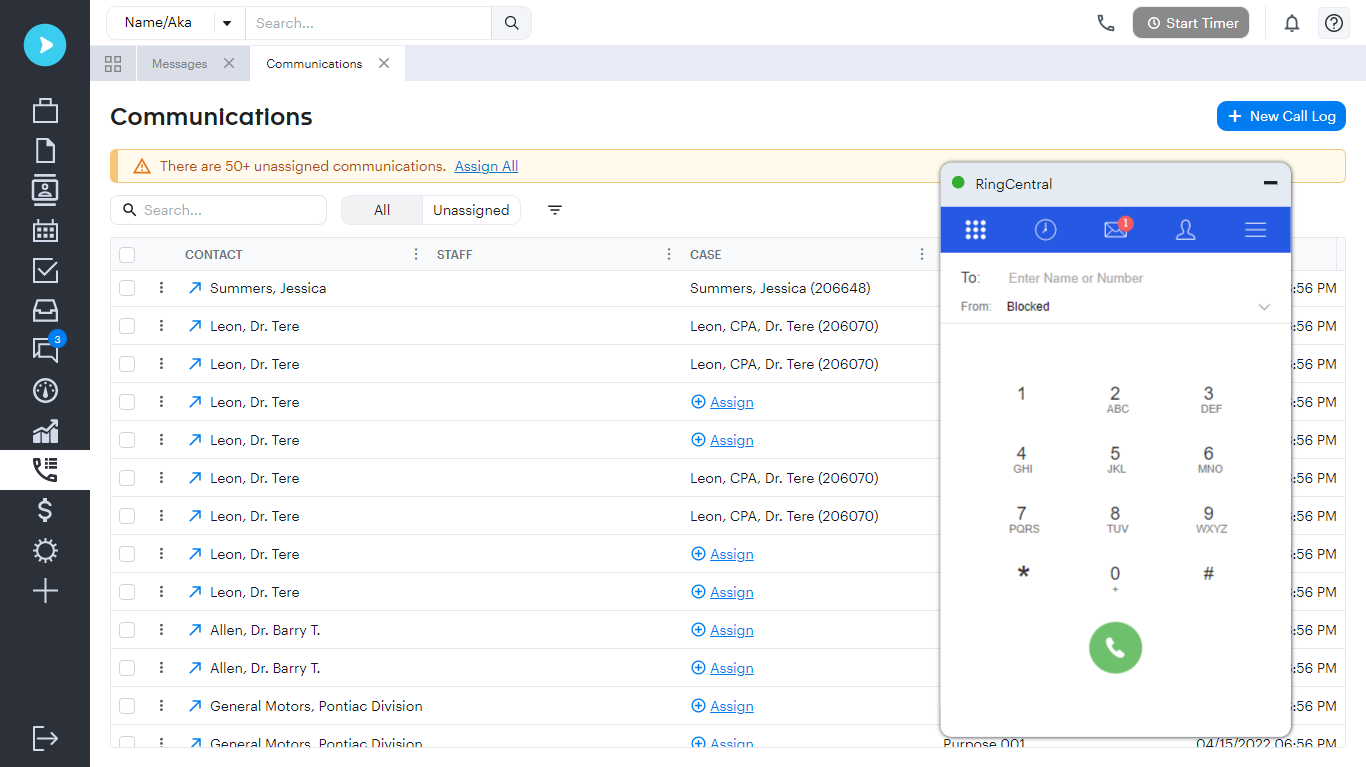 Information at your fingertips
Whatever you need, whenever you need it
Spend less money on IT while ensuring secure client and firm data storage protected by ironclad Microsoft Azure security. Find out why moving to the cloud is a win for everyone involved.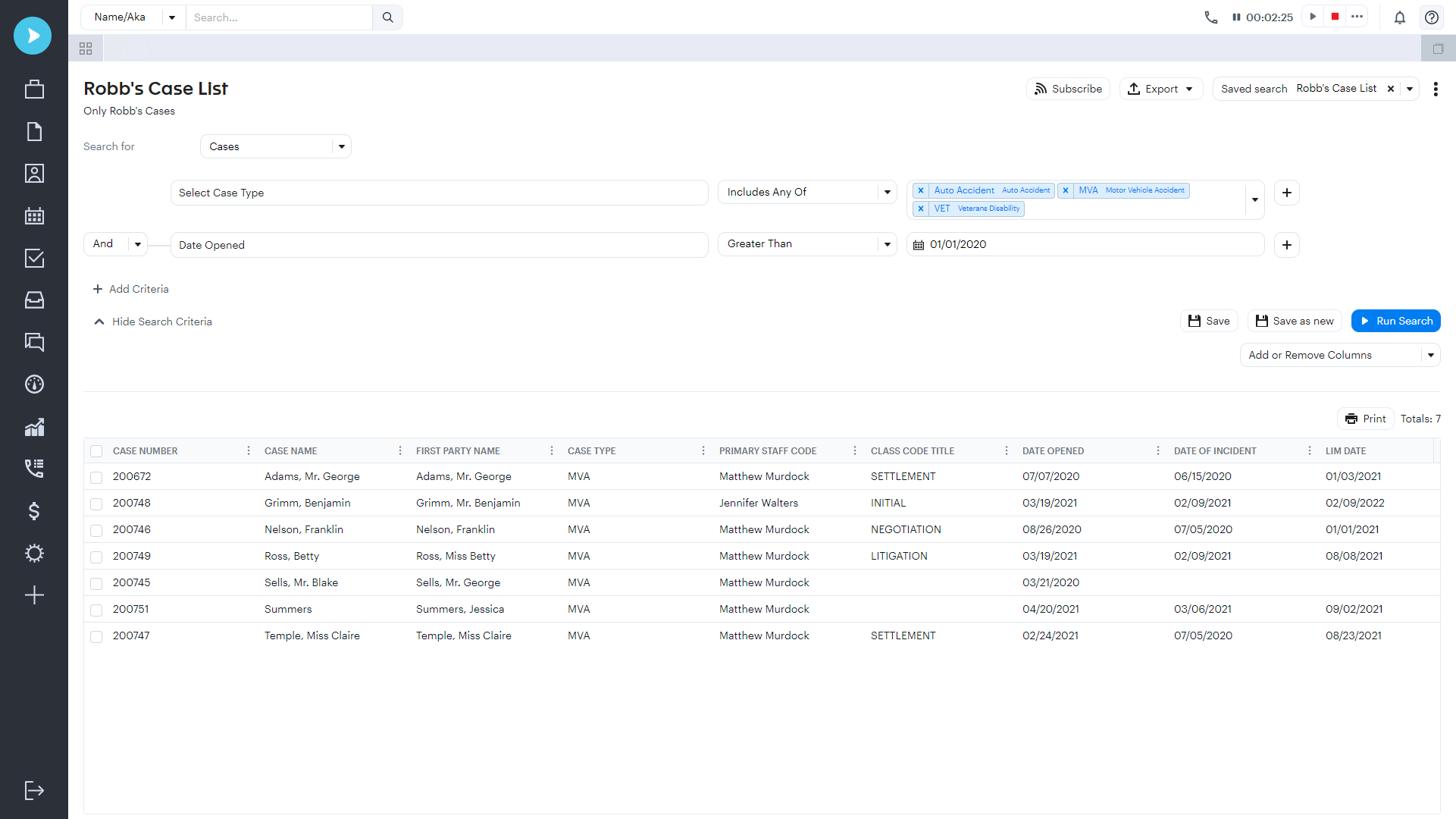 Why Neos
Neos gives you the ability to focus your time where it's best spent
Stay organized at all times

Neos offers customized dashboards and automated reports for a 360-degree view of your caseload and firm health.

Expert training and support when you need it most

Get answers to your questions, from trained professionals. Our dedicated customer support team is available to handle any questions, or you can get immediate help through our knowledge base.

Enjoy effortless communication

Call, email and text clients directly from Neos. Track all communications with ease, even email send metadata that will hold up in court.

Customize your workflows

From intake questionnaires to case templates to dashboard reports, Neos allows you to customize everything you need to support your firm's unique processes.
Neos Pro will turbocharge your intake productivity
Convert leads into clients with automated processes and dynamic workflows. Capture intake 24/7 without human oversight.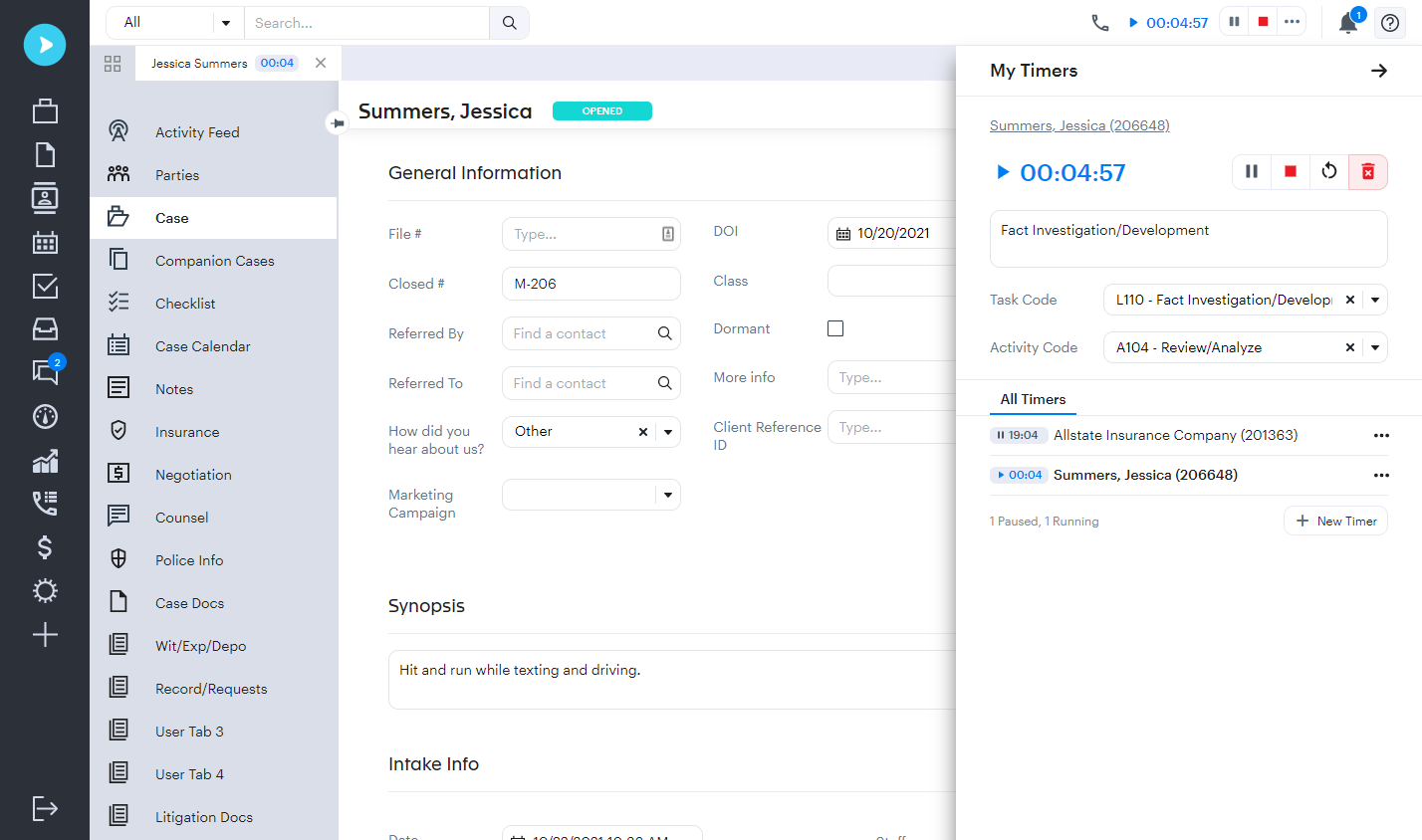 Moving to the cloud is safe and effective. You'll wish you'd done it sooner.
Switching to cloud-based software isn't just secure, it's efficient and scalable. Our customer-focused approach and proprietary four-step process gives you the support, expertise and training required for a successful transition.
A transition plan customized for your firm
Dedicated training and support means you'll have help along the way