Legal TrendsSeptember 10, 2021
On the Road Again: 3 Driving Trends That Can Impact Road Safety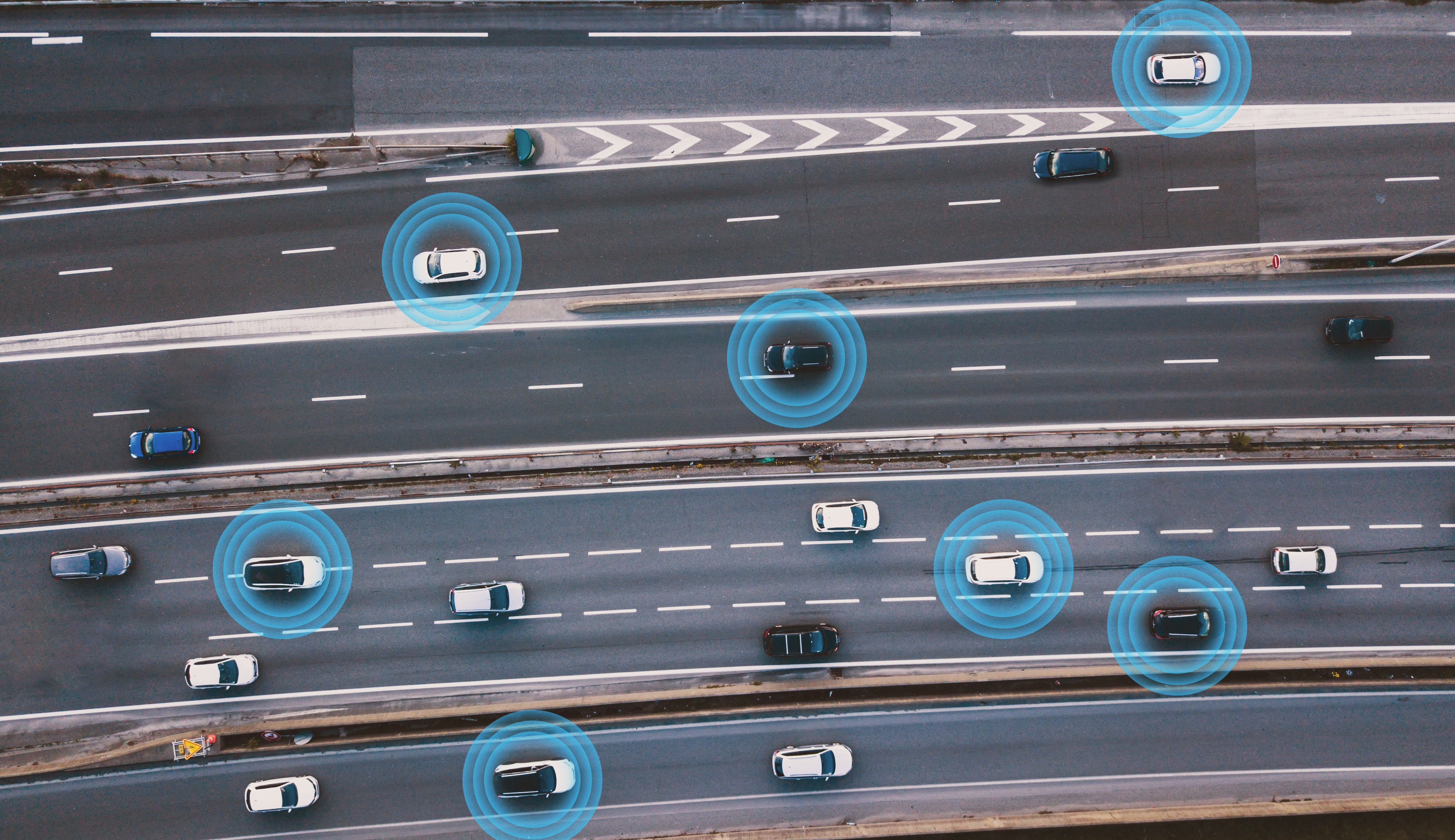 The scene on the roads keeps evolving and personal injury attorneys should take note of the trends. As uncertainty remains a constant late into 2021, Americans still are not driving as much as they used to. When they do, many are out of practice, and many are new to the skill. And with a countdown to the year's end, many are using their unused days off to travel by car for vacation and the holidays.
Here are three driving trends to look out for that can impact road safety.
1.  We've forgotten how to drive
Does anyone still know how to drive? It's something we've been hearing in conversations as more and more as people return to the roads.
2020 lockdowns kept most of us indoors and off the roads, and by the end of the year, we saw grim trends in fatal accidents due to speeding and bad driving behavior. There are a number of reasons why drivers exhibited this behavior but could forgetting how to drive be one of them? And is it even possible to forget how to drive?
Earlier this year, the Washington Post turned to experts about anecdotal observations of poor driving spotted throughout the U.S. When asking Ronald C. Peterson, a Mayo Clinic neurologist, about whether one can forget how to drive, he said that "these memory patterns probably haven't been used for six months, eight months or a year" and that "the behaviors that are associated with them have to be reinvigorated and restimulated but they're still there."
The Washington Post also asked Elizabeth Walshe, a research scientist with the Center for Injury Research and Prevention at the Children's Hospital of Philadelphia who studies the neuroscience of driving. She said that it's harder to forget long-term memories that require motor and reflexive skills, like driving, stating "You're not going to forget how to drive in a serious way. But I do think there's a collective rustiness — people feeling as familiar because they haven't been practicing something they used to do two or more times a day."
2. New drivers enter the roadways
According to data Hedges & Company compiled from the Federal Highway Administration, there were 231 million licensed drivers in the U.S. in 2020 and that number is projected to increase by 10 million by 2023.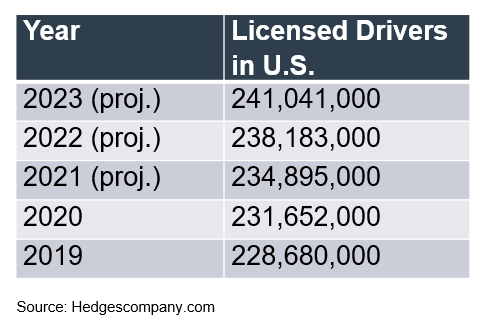 With U.S. roads already the worse they've been in a decade, what will it mean to add more drivers to the mix? Because of the pandemic, a growing number of new drivers received online instruction on how to drive. DriversEd.com has a pros and cons list for online drivers ed, emphasizing safety as a top priority regardless of the learning method.
In a recent survey, Chevrolet partnered with the Harris Poll to ask parents what their concerns were with their teenagers' driving skills. 61% of parents were concerned about their teen on the road because of lack of driving experience during the pandemic. Notably, the larger areas of concern for parents were related to other drivers on the road. 78% of parents said they worry about their child on the road because other drivers seem less safe than they were before.
3. More road trips than air travel
With uncertainty and heavy international travel restrictions abound, more Americans are choosing to vacation by car. The same was true last year but more people are electing to road trip this year with vaccines available and vacation days to burn.
A survey from GOBankingRates found that 55.6% of people who went on vacation last year did so via car and 43.8% of people are planning on driving when they take their first vacation post-pandemic.
Meanwhile, the International Air Transport Association has new data showing that the airline industry is projected to lose $48 billion for member airlines in 2021, up $10 billion from its 2021 forecast.
Looking ahead to the holidays, we've made it through the three deadliest holidays for driving — Memorial Day, Independence Day, and Labor Day — but how many more Americans will travel by car this year to Thanksgiving dinner versus last year?
Why it matters for your firm
Personal injury attorneys should keep an eye on these trends and be ready to take on more cases when clients need you. If your firm is looking to keep your influx of cases better organized so you can settle them faster and more efficiently, contact us for a personal demo of our cloud-based case management solution Needles Neos.

Related to this article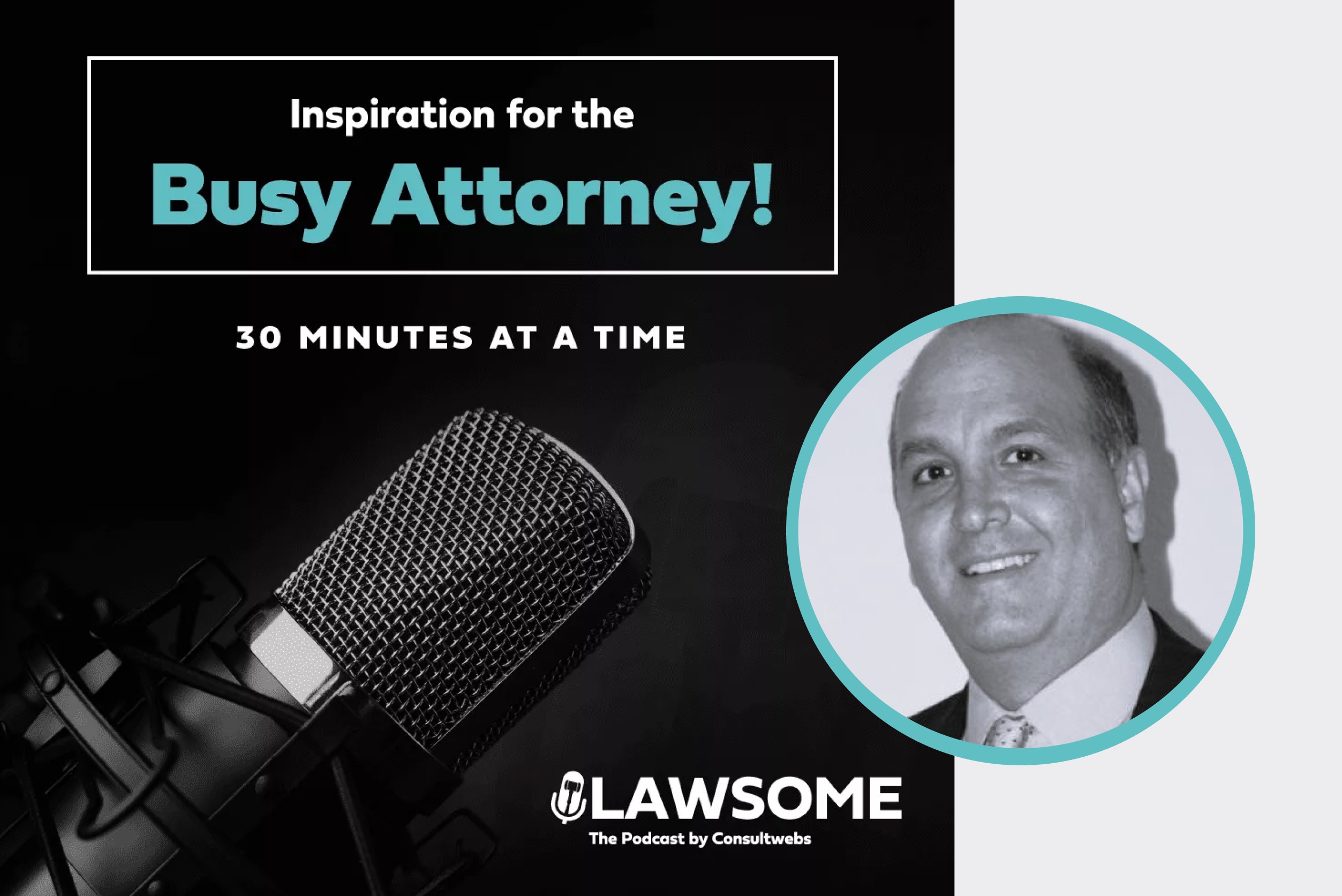 Legal Trends
Legal Trends, Legal Tech
Five things that hurt a law firm's bottom line and a few simple steps that can address these quickly and painlessly.
Legal Trends, Legal Tech
It's time for the legal profession to start planning for deployments of people, facilities, and resources that make more sense for where the whole world—not just the legal profession—is going.